Jackopierce – Santa Barbara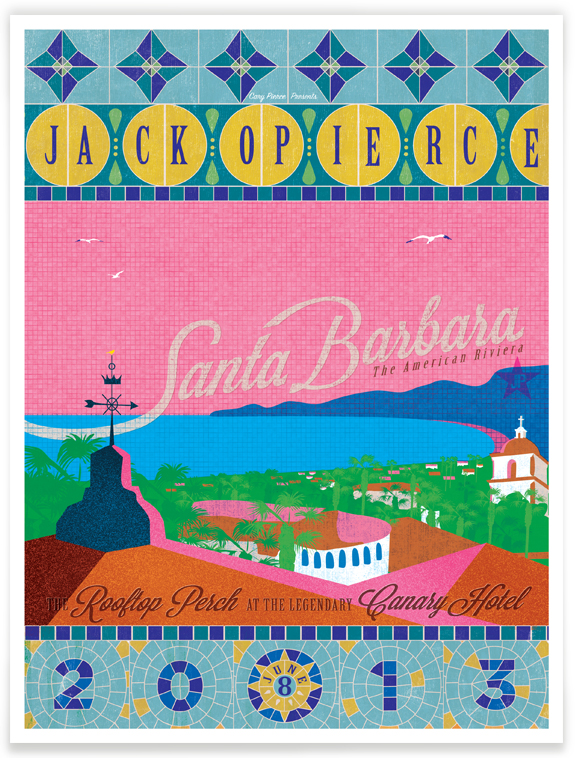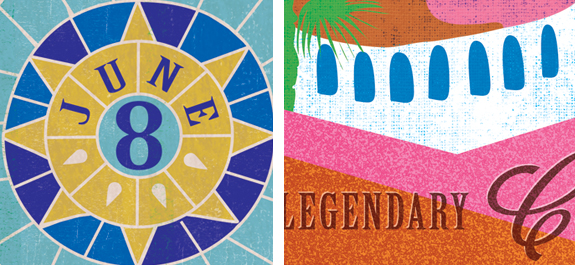 Hot on the heals of their new album release Jackopierce is keeping plenty busy planning Destination Shows for 2013. First up will be Santa Barbara in June!
Feeling inspired not just by the landscapes, architecture and views of the bay, we also took inspiration from the beautiful mosaics found around S.B. and in the beautiful Canary Hotel where the event will be held.