Jackopierce – Martha's Vineyard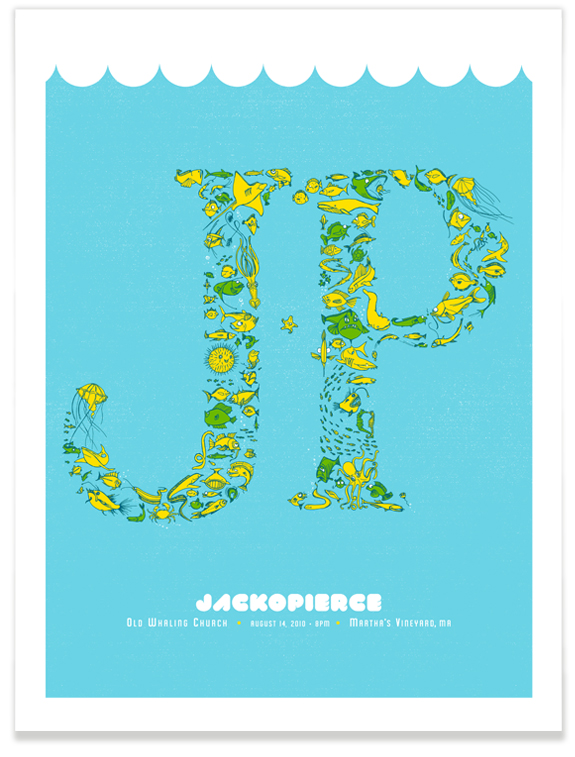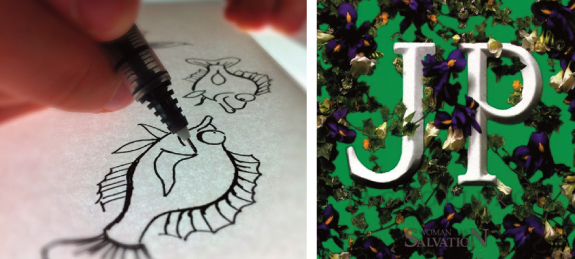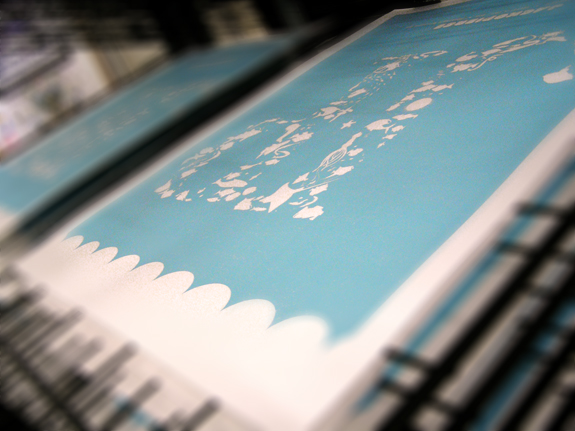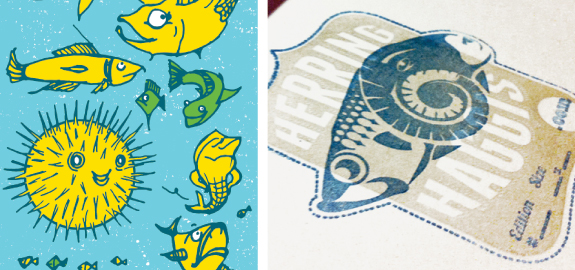 Jackopierce's return to play the Vineyard after 16 years couldn't go without being commemorated.
A young, broken-hearted man's journey to Martha's Vineyard and what awaits him there, serves as the basis for one of their classics songs – "The Vineyard".
The consensus was to keep the art simple and natural, connecting the band with the environment and marine life of the Vineyard. Each sea creature was hand drawn, and brought together to form the recognizable JP utilized on many of the bands early album covers like Woman as Salvation. The result, was a simple yet detailed piece, filled with so many little individual personalities coming together.
Screen printing was done by the great guys at: Delicious Design League.